LEED® Gold − The Heathview, North Tower
The Heathview, North Tower, Achieves LEED® Gold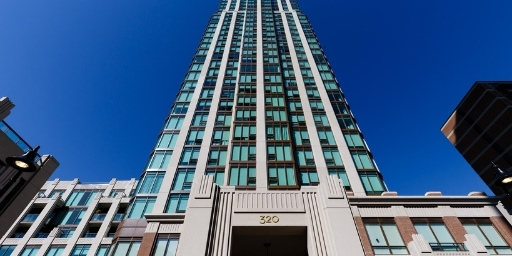 Category
Operational
Sustainability
Excellence
Services
Asset Management
Development
Property Management
Leasing
"This milestone refl ects Morguard's dedication to sustainability and the environment. Our Heathview project team met a wide range of LEED criteria including water effi ciency measures, use of local materials and resources, optimal energy performance and indoor air quality standards. We are proud to achieve this level of sustainability and energy effi ciency at this purpose-built rental tower." Brian Athey - Vice President, Development Morguard
Recognized for Sustainable Design and Energy Efficiency
Morguard is thrilled to announce that The Heathview north tower has been awarded LEED® Gold certification by the Canada Green Building Council. The LEED® (Leadership in Energy and Environmental Design) certification recognizes Morguard's commitment to corporate sustainability, and The Heathview's sustainable design and energy efficiency.
A range of innovative design features and sustainability initiatives earned the project LEED® Gold status. Examples include: recycling 75% of construction waste from demolished buildings, capturing rainwater for use in landscape irrigation, green roofs to reduce heat load, and heat recovery units in each suite. The project is within walking distance of 3 modes of public transit and provides on-site car-share and electric charging stations.
The Heathview north and south apartment towers are located at 320 and 310 Tweedsmuir Avenue, respectively, in Toronto's Forest Hill neighbourhood. The property was also recognized by the Federation of Rental-Housing Providers of Ontario (FRPO) as the 2015 Rental Development of the Year and by the Canadian Federation of Apartment Associations (CFAA) as a co-winner of the New Development of the Year in 2016.
About the Development
The Heathview commenced pre-development activity in 2008 to replace an end-of-life apartment complex with a LEED-designed long-term investment to add sustainable development to the community. The Heathview north and south towers were the first new purpose-built rental buildings constructed in mid-town Toronto in over 30 years, and provide a rental housing alternative in a prime neighbourhood with historically low vacancy rates.
The project design and construction team that contributed to the property's sustainability achievements includes: Page+Steele Architects (IBI), MCW Consulting Engineers, WSP and PCL Construction.